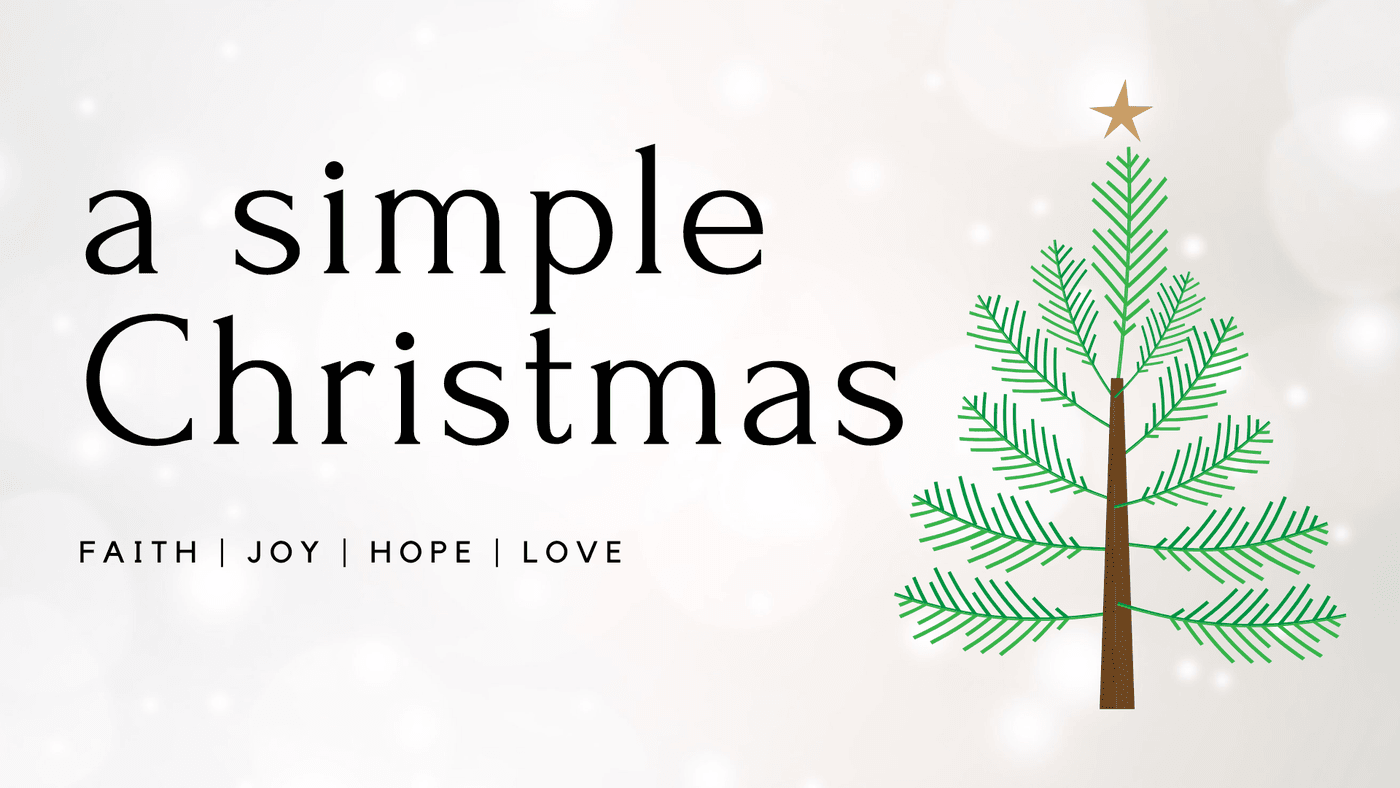 Christmas is shaping up to be a busy and a potentially trying time. From pandemic problems to supply-chain shortages, the days to come could provide confusion and chaos--far from the comfort and joy we long for.
This year, set it all aside and celebrate A Simple Christmas.
On each Sunday during Advent and the Christmas season we'll look at a character in the Christmas story and see how their simple decisions changed their lives.
Together, let's discover how a simple step of faith, a simple invitation to joy, a simple star of hope, and a simple choice to love can truly change our lives.
Don't let the holiday season overwhelm you. Worship with Faith family and friends as together we observe a simple Christmas this year.
November 28: first Sunday of Advent | Mary's story
a simple step of faith
December 5: second Sunday of Advent | the shepherds' story
a simple invitation to joy
December 12: third Sunday of Advent | the wisemen's story
a simple star of hope
December 19: fourth Sunday of Advent | Joseph's story
a simple choice to love
December 24: Christmas Eve | Jesus' story
a simple gift from God
December 26: First Sunday of Christmas | Simeon's and Anna's stories
a simple promise of God