You can send the good news of Jesus to the ends of the earth and change a child's life forever!
Here's how:
donate to Operation Christmas Child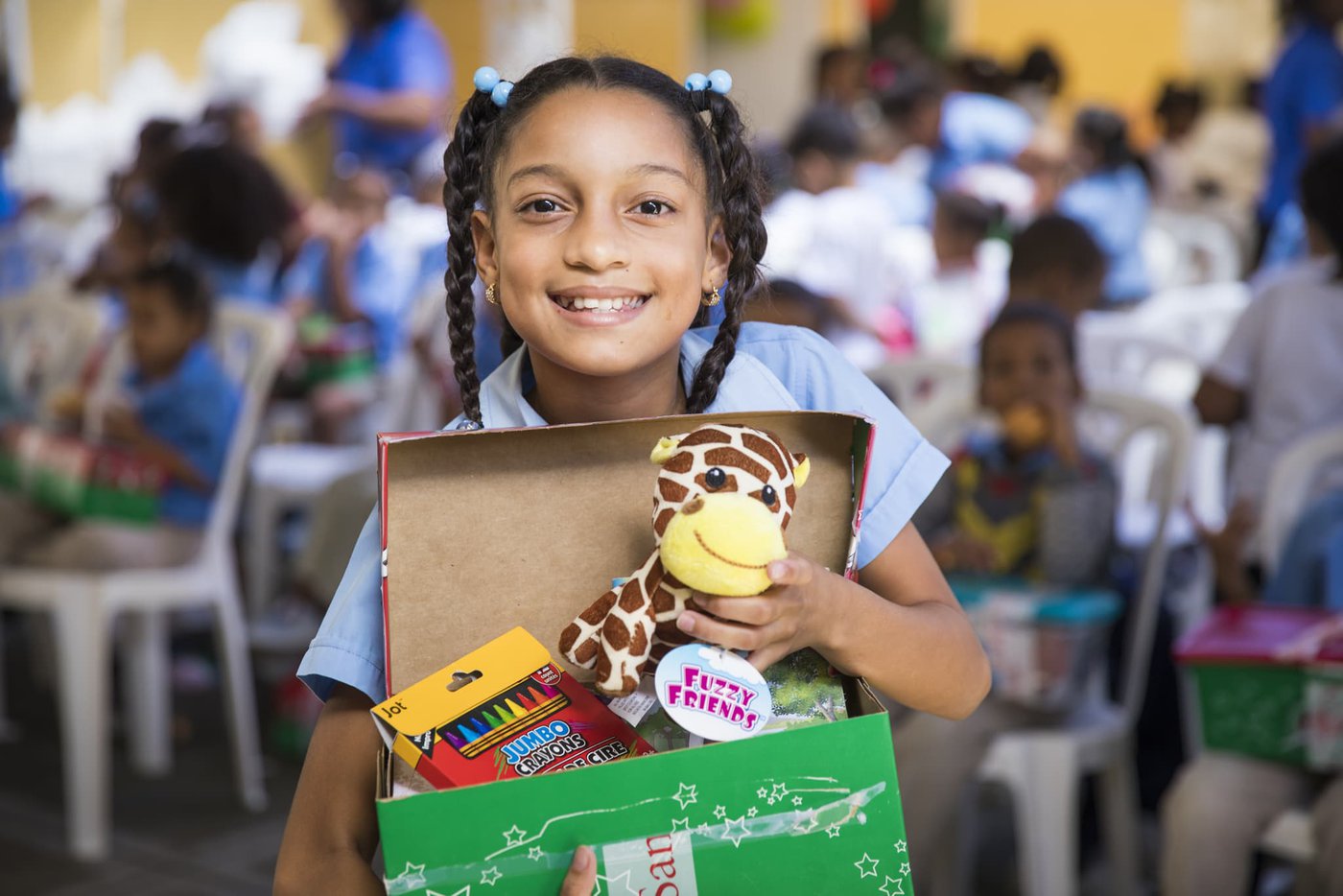 Want to give to Operation Christmas Child but don't have time to build a box? You can donate funds to Faith's OCC efforts.
Donate for the Faith Operation Christmas Child team to build a box for you.
Donate $9 and the Faith OCC team will pack and ship a shoebox for you, using supplies they've collected throughout the year.
--- OR ---
Donate to give "The Greatest Journey" to a boy or girl.
The impact of Operation Christmas Child does not stop with a child receiving a shoebox gift. All children that receive a shoebox are invited to participate in the Greatest Journey, a 12-lesson discipleship program that features Bible stories and Scripture memorization, all designed to show children how to follow Christ in their daily lives.
After completing the Greatest Journey, children have a graduation celebration, receive a certificate of completion, and are given a Bible in their own language.
Donate $6 to Faith Church to provide this opportunity for a boy or girl.
With your donations, last year we packed over 150 boxes and sent over 400 "Greatest Journey" opportunities.
...
how can I donate?
You can make a donation in any amount by putting your check or cash in an envelope marked "Operation Christmas Child." Envelopes can be mailed to the church office (address at the bottom of this page) or dropped in the offering boxes in the sanctuary lobby on Sundays.
You can also give online through Faith's online giving portal. Get started by clicking the button below.
Whether you build your own box, have the OCC team build your box, "build" a box online, or give a donation for shipping or for The Greatest Journey . . .
. . . you will change the life of a child.
Across the globe, local churches are using these gifts to share the Gospel. Working with these ministry partners, Samaritan's Purse--and you!--are delivering Good News and great joy to children in need around the world.
got questions?
Have a question? An idea? Want to know more? Contact one of our OCC team leaders, Beth Blehi at beth.snyder29@gmail.com or 814.933.7604.
want to build a box in person or online? click below
- - -
Our thanks to Rapid Transit Sports for donating all of our shoeboxes for 2021.
Photo courtesy of Samaritan's Purse