You can send the good news of Jesus to the ends of the earth and change a child's life forever!
Here's how:
build a box online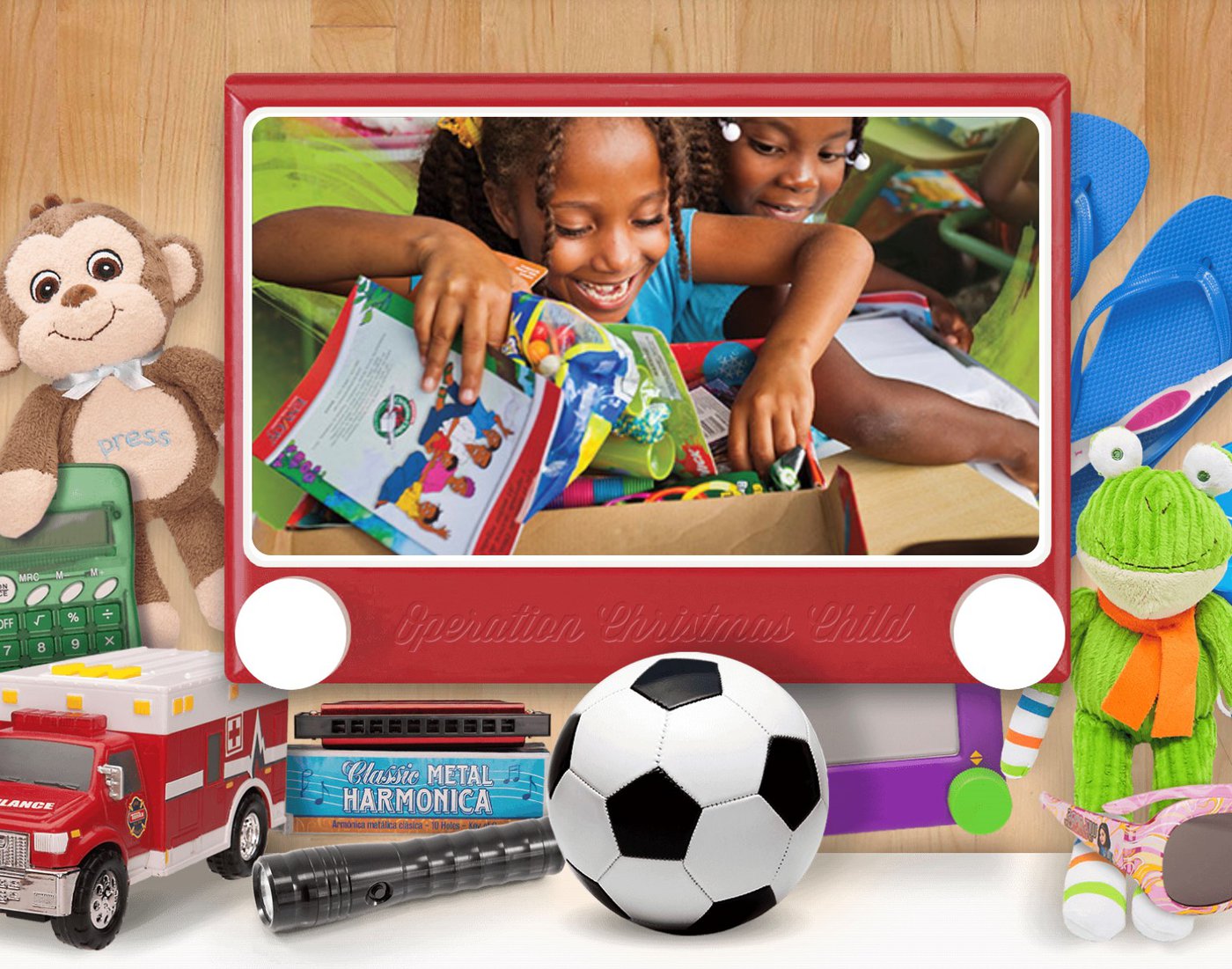 You can "pack" a gift-filled shoebox from the comfort of your home on your computer or mobile device, allowing you to select toys and other fun items, all in a few clicks!
Building a box online has the added benefit that these specially-designed boxes are sent to children in the hardest-to-reach areas.
It costs $25 to build a box online; please let the Faith OCC team know if you build a shoebox online so we can include these in our grand total! Click the button below to get started.
Whether you build your own box, have the OCC team build your box, "build" a box online, or give a donation for shipping or for The Greatest Journey . . .
. . . you will change the life of a child.
Across the globe, local churches are using these gifts to share the Gospel. Working with these ministry partners, Samaritan's Purse--and you!--are delivering Good News and great joy to children in need around the world.
got questions?
Have a question? An idea? Want to know more? Contact one of our OCC team leaders, Beth Blehi at beth.snyder29@gmail.com or 814.933.7604.
want to pack your own box or donate to Operation Christmas Child? click below
- - -
Our thanks to Rapid Transit Sports for donating all of our shoeboxes for 2021.
Photo courtesy of Samaritan's Purse