You can send the good news of Jesus to the ends of the earth and change a child's life forever!
Here's how:
pack a box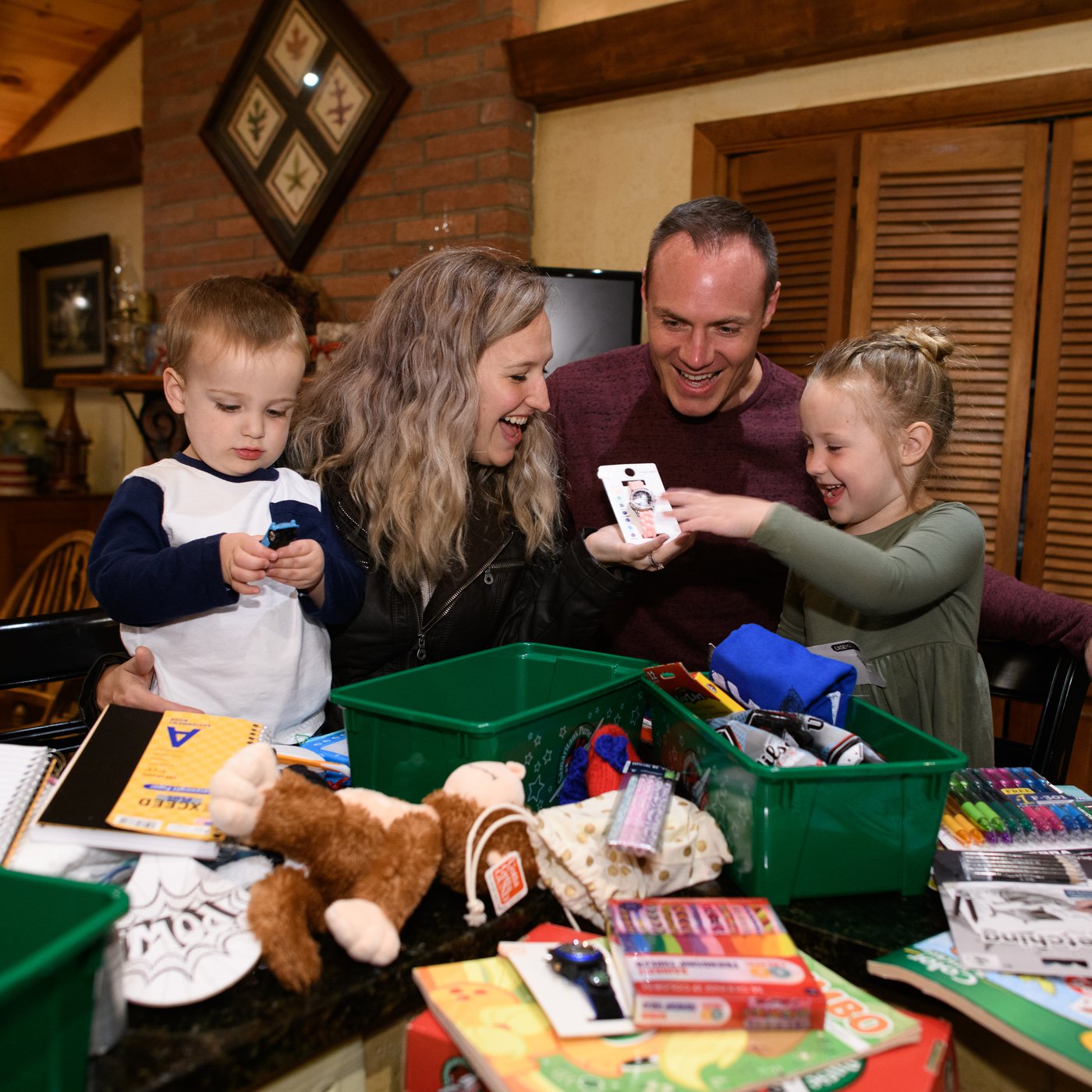 Pack shoeboxes filled with love, toys, school supplies, hygiene items and more! You can pick up shoeboxes to use at Faith Church or you can use shoeboxes of your own (just make sure they are an "average" size shoebox).
Not sure what to pack in your box? Or what's best for a boy or girl of a certain age? Click the button below to get ideas to get started!
when can I pick up a box? when can I return my finished box?
You can pick up empty shoeboxes at Faith Church on
Sunday mornings:
November 7 & 14, 9:15 AM-12:30 PM
Wednesday evenings:
November 10 & 17, 7-8 PM
You can drop off filled boxes at any of these times as well, or on Sunday, November 21, 8 AM-12 PM.
Shoeboxes MUST be returned by Sunday, November 21 by 12 PM.
pack a full box: Take out the trash
Did you know that you can squeeze more into your OCC shoeboxes by removing the packaging from most items?
By removing the packaging from items like school supplies and toys, you can not only fit more into your box, but you are also helping eliminate the amount of trash going to countries in which shoeboxes are distributed.
Many countries do not have the refuse systems found in the USA. This means more packaging (aka, trash) ends up in rivers and streams--many of which double as drinking, cooking and bath water. Trash can also clog the streets and pollute the environment.
Pack your box full--and toss the trash at home!
Whether you build your own box, have the OCC team build your box, "build" a box online, or give a donation for shipping or for The Greatest Journey . . .
. . . you will change the life of a child.
Across the globe, local churches are using these gifts to share the Gospel. Working with these ministry partners, Samaritan's Purse--and you!--are delivering Good News and great joy to children in need around the world.
got questions?
Have a question? An idea? Want to know more? Contact one of our OCC team leaders, Beth Blehi at beth.snyder29@gmail.com or 814.933.7604.
want to build a box online or donate to Operation Christmas Child? click below
- - -
Our thanks to Rapid Transit Sports for donating all of our shoeboxes for 2021.
Photo courtesy of Samaritan's Purse