Faith Church continues to support the good work done by Sowing Seeds in Belize
For the last few summers, we've parked a shipping container at our parking lot to receive donations to help our neighbors in Belize learn about farming and sustainable agriculture, start and support family-owned businesses, and provide necessary clothing and other goods unavailable to many in this region.
This summer another church will host the shipping container, but Faith Church has been invited to partner in this ministry again. Read more below.
what's needed and Faith's focus
Sowing Seeds in Belize has created a wish list for this summer's container project; click the button below to get the full list.
Although all donations from the list are welcomed, Faith Church will have a special focus on collecting 100 fleece blankets or throws. It gets chilly at night in Belize; we aim to share the warmth of God's love in a tangible and fuzzy way!
Homemade fleece blankets and throws are a special gift, and are easy to make. Why not make it a project with your family to make and give some blankets for kids to sleep well at night?
VITTR: very important things to remember
As you collect your donations, please remember:
DO NOT BRING YOUR DONATIONS TO THE CHURCH BUILDING OTHER THAN ON THE DATES BELOW. We CANNOT receive donations NOR can we store them in the building.
"No junk for Jesus": If you wouldn't wear it or use it, please do not send it!
Please pack items in a banana box. Using one size box allows us to pack the container most efficiently. (Banana boxes will not be available at the church building; you can get one by asking nicely at any grocery store.)
Label your box: Write with thick marker what's in the box beside each handle and on the top.
Don't forget the shipping! Please include a $10 donation for each box to help pay to ship it to Belize. You can attach it to the box top in an envelope.
when can donations be dropped off?
Please bring your boxes on Sunday, September 6, 9:30 AM to 12:30 PM
Please do NOT bring your donations to the church building at any time other than these two dates. We cannot receive or store any SSIB donations in the building.
Special drop-off appointments can be arranged. If you are unable to bring your donations at either time listed above, please contact Larry Lingle at 814.441.9494 or lingle1275@gmail.com to coordinate this.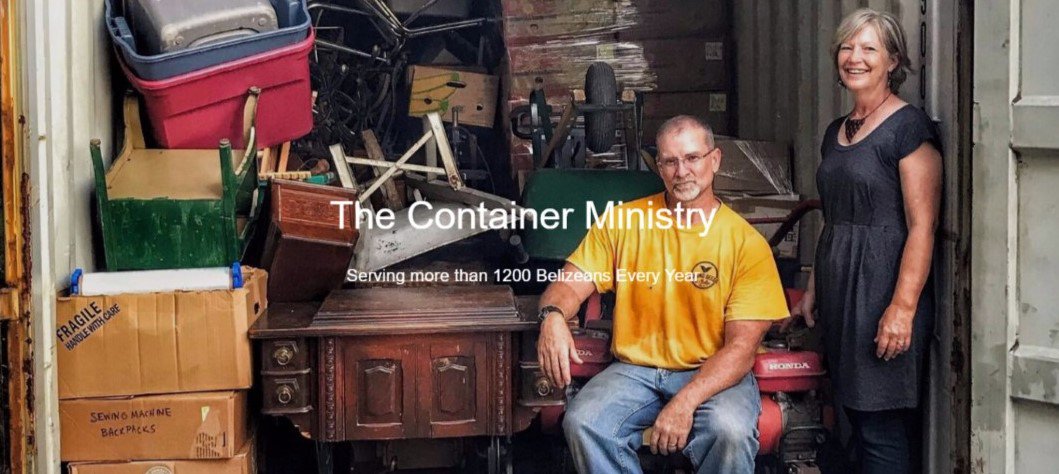 for more information
If you have questions or ideas, please contact Larry Lingle at 814.441.9494 or lingle1275@gmail.com.
If you'd like to learn more about the Container Project and many other ministries with Sowing Seeds in Belize, click the button below.