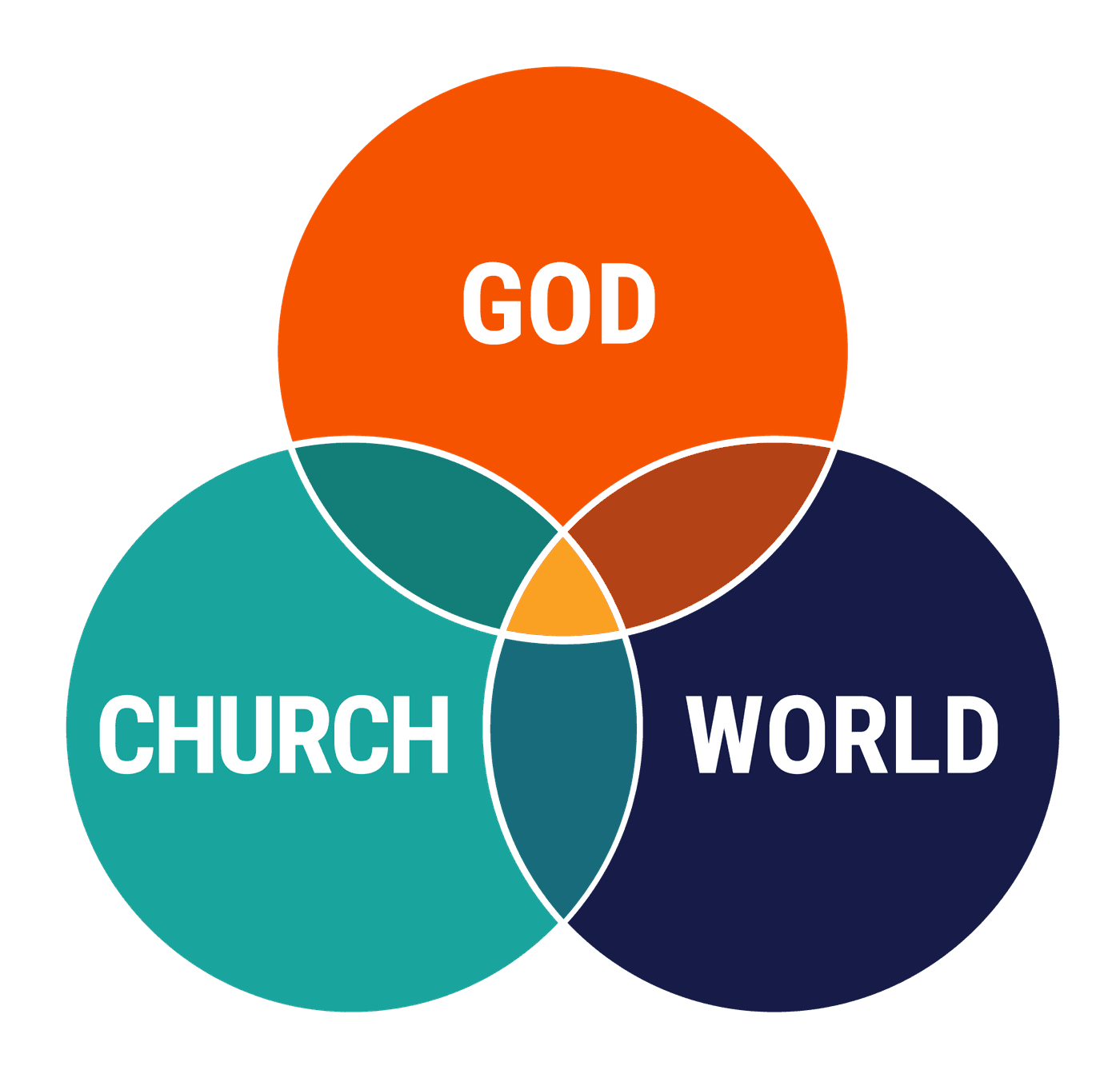 followers of Jesus grow in 3 relationships
Here at Faith Church, our mission is to make disciples of Jesus Christ for the transformation of the world. We strive to become more like Jesus in all aspects of our lives.
During his life, Jesus had three main relationships—one with God, one with people within his faith (his "church"), and one with people outside of his faith (the world). Learning how Jesus lived in these three relationships helps us understand what a disciple–or student–of Jesus is.
We believe that followers of Jesus grow in these three primary relationships to live a full life of faith: their relationships with God, the Church, and the world. Each relationship is expanded into five "rhythms." As we develop and deepen these three relationships in life rhythms, we grow as followers of Jesus and bring others along as well.
how do I get started?
There are resources to help you get started to become more like Jesus in these 3 Relationships. Whether you're just learning about Jesus or have followed him your whole life, there's room for everyone to grow in faith.
You can get started with the 3 Relationships and the life rhythms that help us to grow in each one by taking the 3R Spiritual Health Assessment. It takes about 15 minutes, and it's NOT a test–just a way of seeing areas of your life where you might grow in your relationship with God, with the Church, and with the world.
Note: The 3R Spiritual Health Assessment is managed by threerelationships.com. It's private and confidential; a leader will be notified that you have taken the assessment but your answers will not be shared with anyone.
what's next?
After you take the assessment, we encourage you to take steps to learn how to live and grow in these three relationships the way Jesus did. Right now you can do this by learning through your own personal study.
Click the button below to download the 3R workbook that will help you get started with scriptures and questions for reflection, as well as practical ideas for growing in faith in each of the 15 everyday rhythms.
Check out Faith Church's Three Relationships center near the Connection Table in the sanctuary lobby for print resources, or click a button below for online resources.

coming soon
As Faith Church continues to re-establish in-person opportunities to learn and grow, we'll be adding small groups that focus specifically on the 3 Relationships where you can meet weekly with others who are growing to be like Jesus.
We'll also offer workshops on specific rhythms, helping you to go deeper in learning about practices in a particular area of one type of relationship. You might choose a rhythm where you need to grow so you can learn more, or a rhythm in which you have strength, so you can lean in and level up.
If you'd like to be notified when these and other growth opportunties are available, fill out the form below and we'll be in touch.