upcoming events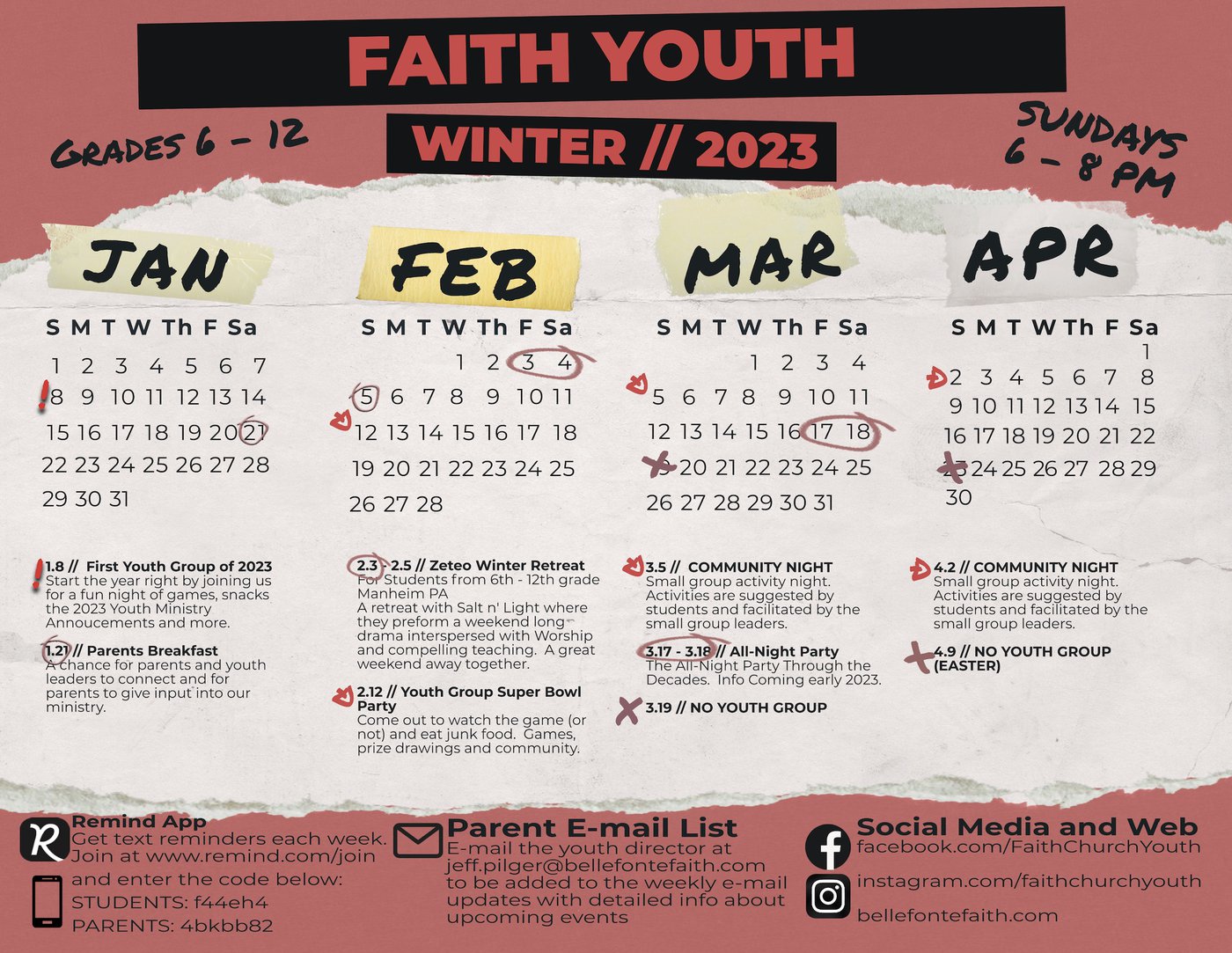 the Cheering Section
We know families are busy and kids are involved in a lot.
Youth ministry leaders would love to be a part of celebrating what students are doing this year.
Welcome to the Cheering Section! We'd love for our leaders and students to fill the seats at your student's marching band parade, sporting event, art show or dance recital (or anything else you can invite us to show up for and celebrate). To do that, we need you to let us know when and how we can do that to support your student and you.
How? Click the button below to share what your student is doing throughout the school year--performances, activities, showcases, games, you name it. Each week youth leaders will try to gather some students and leaders to attend the events you submit.
This will be an ongoing and updated calendar, so come back every time your student is scheduled for something new.

stay in the know
Get text message updates about youth ministry! Click a link below to get on the list. We send out a message or two a week.
Sign up for the student text list here.
Sign up for the parent text list here.
Get the parents only weekly email newsletter by clicking here or by texting PARENTOFYOUTH to 22828.
. . . . .
If you have any questions, please don't hesitate to reach out.
For more information about youth activity at Faith, contact Jeff Pilger at jeff.pilger@bellefontefaith.com or at 814.355.3358.